Compact homes enjoy great popularity among novice homeowners and residents of agglomerations. Compact homes are increasingly popular as they serve the simple purpose of ease of maintenance and simple living among people. Compact homes call for compact furniture as well and therefore it requires pieces of fitted bedroom furniture, utilising each space fully with multi-functionalities and elegant features. This blog selects some best space–saving furniture for tiny rooms to make a simple and storable bedroom.
1. Wall-Mounted Nightstands
In fitted bedrooms, Wall-mounted nightstands are one among a few simple, yet successful storage alternatives. The sleek and modern furniture is wall-hung and adaptable to match the color pattern in a room. You can place things such as lamps, books, and phones on them.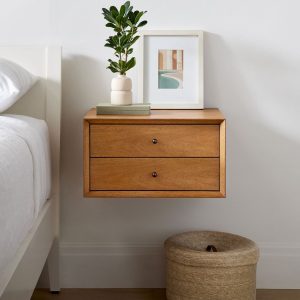 2. Floating Shelves
You can have floating shelves in your bedroom that look good and give you storage room for books, decor, or clothes. They are stackable and hence take up limited vertical space in a small fitted bedroom. Fitted cupboard bedroom also is another form of floating shelf that saves up space.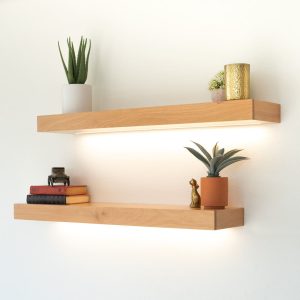 3. Built-In Wardrobes
The bedroom-fitted wardrobe is an all-purpose space-saving device. It can be customised to suit your hanging space, shelf, and drawer requirements. Fitted bedroom wardrobes are specifically made for your room's layout and utilise every square inch of space.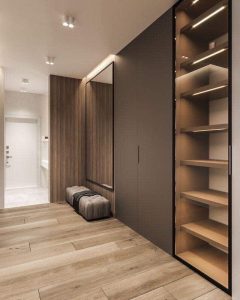 4. Fold-Down Desks
A compact bedroom desk that folds down would be perfect for anyone who works or studies at home. Notably, when left unused, this model compresses itself against the wall and conserves the floor area. It, therefore, transforms into a real working space on demand.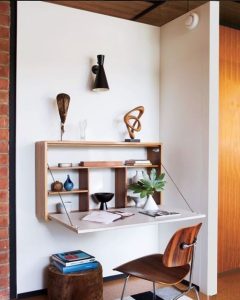 5. Bunk beds
Beds assume the same storage principles where they become vertical alignment. So, in the case of children, it's better to utilize vertical space-saving furniture ideas because they need plenty of room on the floors for playing. For this reason, a bunk bed is an ideal choice for a children's room.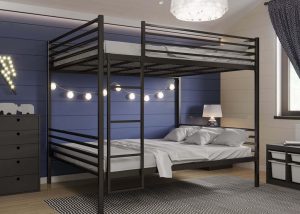 6. Sliding Doors
For a small bedroom with sliding doors, wardrobe closets, or fitting bedrooms, closets are an excellent choice. They do not swing open and thus there will be no need for additional space when it comes to opening doors. Modernize your bedroom by using sliding doors.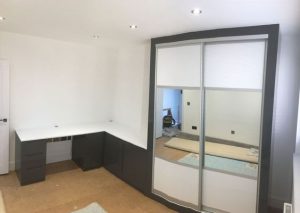 7. Corner Shelving Units
Space maximization can also be done effectively by using the corners in your room. The unique feature of corner shelving units is that they are made purposely for such seldom-used corners. They are appropriate for storage, as well as for decoration of certain goods.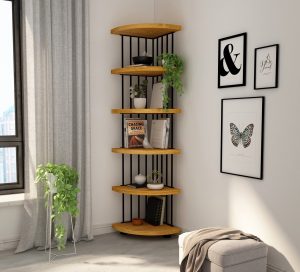 8. Loft Beds
Similarly, loft beds can be a handy way of furnishing small spaces. This raises the sleep zone thus leaving space for a desk, chair, and another drawer. This design is very efficient as it helps you save on floor space yet adds more utility to the room.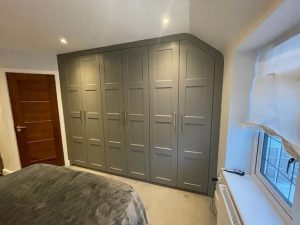 9. Bedside Wall Sconces
Consider mounting some bedside wall sconces to save some vital space on your nightstands. They offer sufficient light for use in a bedroom and give continuity to the interior. They also take away precious space, which allows other things to be placed there.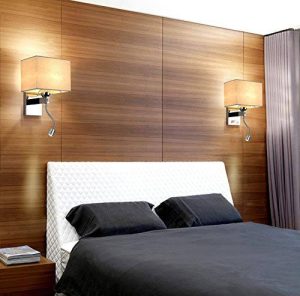 10. Headboard Storage
To avoid using up more space for storage, you can opt for a bed with a headboard that has some storage space. Your room will remain free as you can put in books, storage clocks, or other personal items that you need at a close range.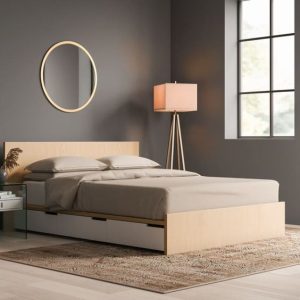 11. Sliding Room Dividers
In case you need to convert your small bedroom into an office or a dressing area, sliding room dividers are a great option. They can be used to zone off areas in a room thus creating some privacy and organization while taking little space.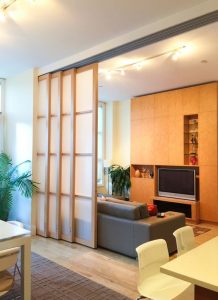 12. Corner Dressing Table
If one wants a vanity space but has no available area, then one could use the corner dressing table. The toilet tucks neatly into the corner so you can still prepare yourself in a chic way while sparing room space.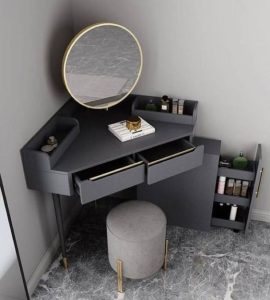 13. Use storage beds
A lot of storage comes with a room full of beds with hydraulic storage, drawers, and lift-up units. The idea behind this is that why should someone have bulky storage units when they can occupy one more floor space but instead get a useful hydraulic bed for their space-saving furniture ideas? This will help you store away clothes, shoes, and even suitcases for the season.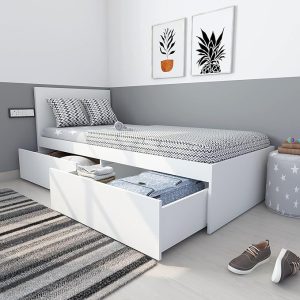 14. A Space Saver Murphy Bed
A pull-down Murphy bed is one of those small spaces that even tiny rooms can use. There are various kinds of modern space-saving furniture such as the Murphy beds besides the hydraulic beds which you might select for the bedroom. The Murphy beds serve as innovative pieces of furniture capable of opening up some space on the floor in the tiny room; since the mattress itself is folded up inside the wall.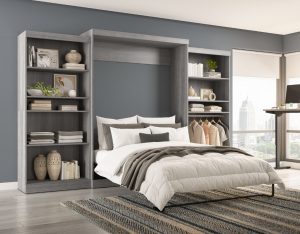 15. Go Vertical With Multipurpose Shelving
To avoid leaving too much on the floor, use the wall space for shelves and wall cabinets to maintain cleanliness in your rooms. Nothing beats the idea of using space-saving vertical furniture to unlock your floor space! Space-saving furniture in small apartments is exemplified by wrap-around wall shelves.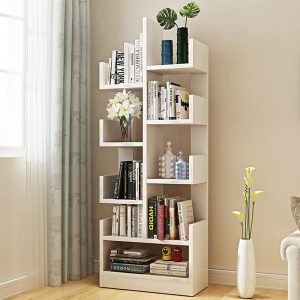 Conclusion
With Blenheim Bedrooms, buying fitted furniture for your rooms becomes a hassle-free task. The elegant fitted bedroom ideas offered by them will not just enhance the beauty and elegance of the room but also make small rooms more spacious and lively! Therefore switch to space-saving fitted furniture for a more chic interior.