Are you in search of chic ideas on how to revitalise your attic? The best bedroom that you have ever thought of can be easily made out of your loft. A loft, sometimes referred to as an attic room or space is usually located underneath the roof of a house and can be used for storing items or accommodation. Nevertheless, designing a loft bedroom can be tricky. As you go through this blog, have a look at our cool loft bedroom ideas for changing your attic or any other unused room into amazing sleeping quarters. 
1. Let enough light come in
For your loft bedroom design not to feel congested or scary, a lot of light should be allowed. If all else fails, go to the light store. There is hardly any better way to create a fairy tale atmosphere than using fairy lights, which will magically transform your room or hallway of an unfinished attic home by creating a unique cosy feel.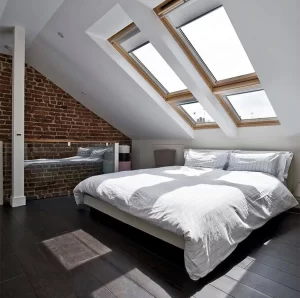 2. Paint the walls in light neutral shades
Neutrals can work for a clean look that's effortlessly cool and calming. Most notably, though, pale-hued walls will make a tight room look bigger; – are good for attics and other cramped spaces. For this, it is advisable to consider light grey, beige, and ivory, which can easily be switched with other versions.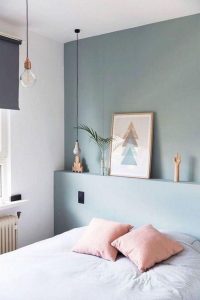 3. Create a tropical vibe 
A loft bedroom that exudes a warm tropical feeling is a vibe in itself. Maintain calmness in the room by painting the walls and floor lightly and subtly, then add colour through textile elements such as soft furnishing, rugs, etc. Put a plant in either a rattan or ceramic planter for the best aesthetic points.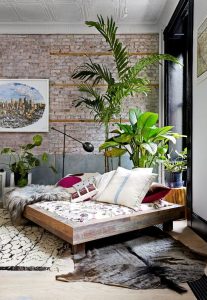 4. Turn it into a mystic possession 
Are you attracted to magic and the mystical? Finally, transform your loft bedroom into an enchanted escape. Paint the walls a navy blue color, thus recalling a night sky; hang some starlights and lalastly, usen aroma diffuser for real magic.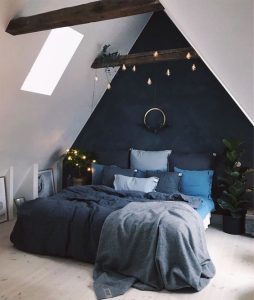 5. Put a low bed on an elevation 
Loft bedroom furniture is a thing to keep in mind and loft beds are one of those. The best thing about loft beds is that they can help save space, most especially in small rooms with tall ceilings. In some cases, the ceilings have a triangular shape and such lofts can be turned into nice corners for sleeping or just taking it easy.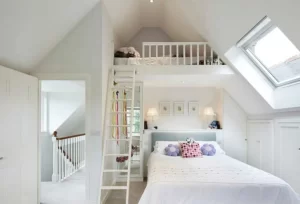 6. Add a mezzanine bed 
A mezzanine bed is also similar to a loft bed in that it occupies the upper part of the room and leaves the space under it free to be used for further activities. This way, if your attic ceiling is high enough, you can get the most out of that room.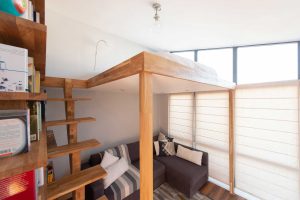 7. Create a tiny nugget of space-age heaven 
The use of a low-roofed loft turned into a minimalist retreat focusing on simple lines, practical props, and open surfaces. Furniture and decoration use should be minimized as well. Some sloped walls and slanted ceilings in a loft may not provide room for normal storage such as a chest of drawers therefore use customised shelving.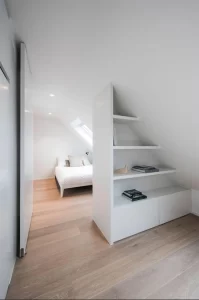 8. Keep a calm Scandinavian view 
The Scandinavian interior can be enhanced further by sticking to the minimalist trend and using a light grey or white neutral palette. Include more tosses, good carpeting, and plush cushions. Complete it with accessories such as a wicker laundry basket or wood furnishing, to add a sense of nature.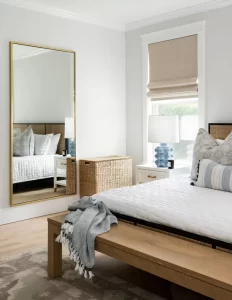 9. Use glass to divide spaces elegantly
Placing glass panes onto the walls of the loft as well as across the way of divisions creates a spacious feeling by allowing the rays of light through. It is also aesthetically appealing and useful. Just add some dark grey curtains of neutral color, and there you are with your privacy.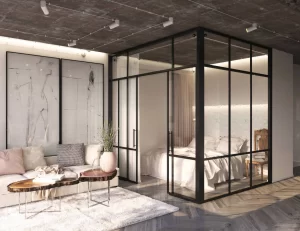 10. Classical or vintage twists
Make a classical wooden loft bedroom if your loft has wooden beams. For a purposely coordinated look, use wood-toned furniture similar to beams. Finally, include some more specifics such as an old metal bed frame, a wood trunk for storage, and of course vintage printed sheets.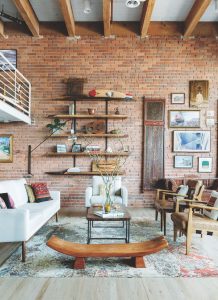 11. Bohemian free-spirited decoration 
Give your loft bedroom a free-spirited Bohemian touch so you can inject some personal touch and colour into it. The bohemian style can be tailored, no matter your taste. Mandala shawls for decorations on the walls, macramé plant hangers, or multi-colored pom poms.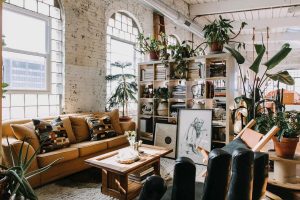 12. Unique lighting is a thing
Experience in your loft bedroom must be smooth – that's what makes it special. The additional ambient lighting adds a new ambiance with contemporary furnishings.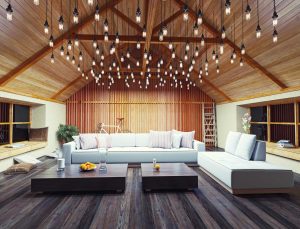 13. Give the room a boutique hotel-style
Boutique hotel interior design is something no one can hate on, hence it's common for most people to wish their personal spaces would exude a luxury bedroom feel too. However, hotel rooms rarely are built in loft eaves; this should not deter one from using a boutique hotel style in their attic bedroom.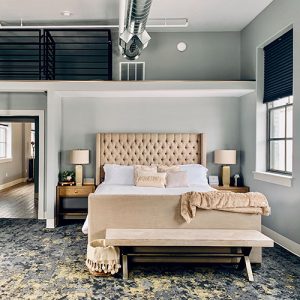 14. Create a sanctuary to escape
One might say that a loft room is an escape in itself but also away from other rooms hence this space could be used to create a sanctuary when thinking about loft conversion ideas. Use raw textures in cocooning with little dark retreats for daily life's fuss.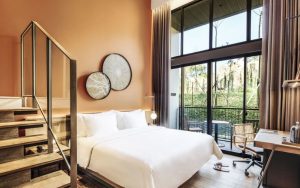 Conclusion
With Blenheim Bedrooms, buying fitted furniture for your rooms becomes a hassle-free task. The elegant fitted bedroom ideas offered by them will not just enhance the beauty and elegance of the room but also make small rooms more spacious and lively! Therefore, switch to space-saving fitted furniture for a more chic interior.